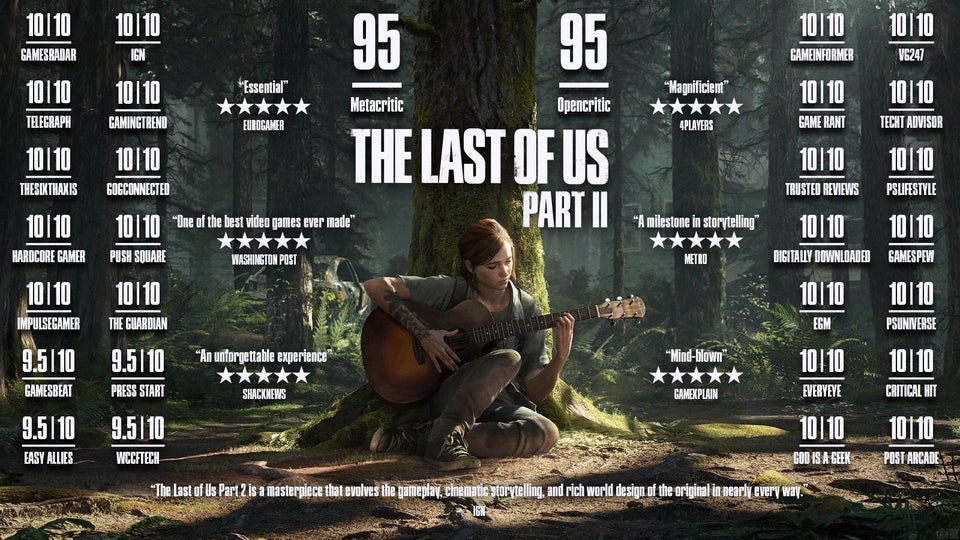 This game is Masterpiece !
Last of us part 2 is upcoming and most awaited action-adventure game developed by Naughty Dogs. The first last of us game was a huge hit. One of the best games i ever played. The first part win many awards including the Best Game of the Year. People were desperately waiting for part 2 and after the wait of 6 years finally now its official after getting delayed many time that Last of us part 2 will release on 19th June 2020. 
Last of us part ii video series
PlayStation announced series of inside Last of us Part ll. Fan of this games are really excited about it. This series will tell us all the main thing and story about our characters lives. 
The episode will release every Wednesday and the first episode is already out. It tells about inside story of our character Ellie and Joel life like old they are and where they are etc.    
The Official Story trailer was drop on 6th May 2020. The trailer seem to tell the more about Ellie life and problem she facing. The game does look little more darker with much more mature content which is great. People are really getting into this game as it hasn't disappoint in anyways from its trailers, Gameplay trailers, first looks etc.  
The visual graphics looks totally awesome. The combat style and wide variety of Ellie skills look really great. By looking at this trailer it can be tell or its what i feel that there will be much more emotional moment that will make us sad or probably cry. Can't wait for it. 
looking back at last of us part 1
Last of us part 1 was exceptionally awesome. The bond between Ellie and Joel become like father and daughter at the end of the game. After Joel loses his daughter, he never get over it or you can say find peace with it but when Ellie came and there journey starts Joel started feeling some kind of father feeling or attached feeling with Ellie that he have to save her at any cost.  There were many emotional, savage, beautiful, frustrating moment between them and i loved the way the interact with each other.
The most heart touching and emotional part of the game was ending when Joel Lied to Ellie after he killed all doctors. Joel just was not able to accept the death of Ellie for getting cure out of it. The expression on the face of Joel and Ellie, when he told her a lie which seem like it that Ellie has bought, it was describable. The one of the main thing that get me attracted toward a game is the body language and there expression toward conversation of the characters of the game, it bring more realistic feature toward game, player feel connected to characters. Its what i think.